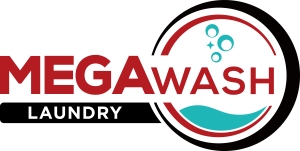 About Carmichael
Carmichael is a census-designated place (CDP) in Sacramento County, California, United States. It is a suburb in the Greater Sacramento metropolitan area. The population was 79,793 at the 2020 census. == Geography and geology == Carmichael is located at 38°38′22″N 121°19′17″W (38.639431, -121.321348). According to the United States Census Bureau, the CDP has an area of 13.8 square miles (36 km2), of which 13.5 square miles (35 km2) is land and 0.3 square miles (0.78 km2) (1.92%) is water.
Neighborhoods in Carmichael, California
Amoruso Heights, Arcade Oaks Vista, Arden Manor, Arden Oaks, Arden Park Vista, Autumn Hill, Barrett Hills, Barrett Meadows, Ben Ali, Briarwood Del Dayo, Cameron Ranch, Cannon Industrial Park, Canterbury Village, Carmichael Meadows, Casitas El Camino Townhomes
Business Name:
Tagline:
wash and fold, self service laundromat, laundry service, laundromat, coin laundry
Description:
MegaWash Laundromat in Carmichael is the most convenient and efficient laundromat. Cross street El Camino at 6002 Fair Oaks Blvd. There is plenty of parking and lots of shopping right down the street. We are not the typical laundromat you are used to. We didn't want to be like the rundown, dingy laundromats. That's why we completely renovated our building with modern finishes like tile floors, stainless steel, and quartz countertops. There are 6 sizes of washers. You can find almost any size washer, from small top loaders to large 80 lb washers. To dry your clothes as quickly as possible, we have three sizes of dryers. We noticed that many laundromats don't have enough folding space, so we made sure our laundromat had tons of folding space so everyone has enough space to spread out and fold their laundry. We also have plenty of seating space to relax while you're waiting, as well as super-fast wifi, a snack bar, and TVs with music playing. There's always an attendant on duty to answer any question and to keep the place spotless. We take pride in keeping our facility super clean because who wants to do their laundry in a dirty facility. MegaWash Laundromat is excited to be finally open in Carmichael and we invite you to come check us out. We are confident you will have the best laundromat experience you have ever had!

We offer a wash and fold service for customers who don't have the time or don't want to do their laundry. We charge $1.59 for each pound of laundry. Drop your clothes off, and we will take care of everything else. Sorting, detergent, washing, folding, and then we put it all in a nice laundry bag that you get to keep.

You can also call us to have our curbside laundry service. We will come out to you car and do the laundry while you are still in your car. You get free coffee if you do it between 7 and 9 AM.
Phone:
Hours:
Timezone: EST
Monday
07:00 AM - 10:00 PM
Tuesday
07:00 AM - 10:00 PM
Wednesday
07:00 AM - 10:00 PM
Thursday
07:00 AM - 10:00 PM
Friday
07:00 AM - 10:00 PM
Saturday
06:30 AM - 10:00 PM
Sunday
06:30 AM - 10:00 PM
Address:
6002 Fair Oaks BlvdCarmichael California 95608United States
Website:
Logo Links:
YouTube Embed:
Google Map Embed:
Reviews:
wash and fold, self service laundromat, laundry service, laundromat, coin laundry
MegaWash is consistently clean, their machines are kept in good working order, and their staff is very helpful and polite. You can pay with coin or the Speed Queen app which you can also load your account with cash at the kiosk. Lots of tables for folding. Only one restroom and I think the cool flashing occupied light isn't working anymore 🙁 They also play a wide variety of music while you're waiting so kudos to whoever chooses the Spotify station. A decent Laundromat is hard to find.
wash and fold, self service laundromat, laundry service, laundromat, coin laundry
I absolutely love this laundry mat I even had a job interview here once. Everything is nice new and so clean beyond this world I love the large tables and platforms you have available to fold your laundry after you wash they also offer free dry which is a major plus and a money saver it was very close to closing time I had a few loads left and my girlfriend kind of gave up on helping me fold the rest of my clothes however the tenant that was there working was super awesome very energized positive attitude and she was so kind to help me fold the last two loads of laundry so I could hurry up and get out of there and she could hurry up and go home I love this laundromat highly impressed as always
wash and fold, self service laundromat, laundry service, laundromat, coin laundry
wow i have. washing time. in this. laundry. and today I had A very beautiful attention from NICOL She is very attentive. very friendly. she is amazing. made me feel very. agusto ... she is the best person I have ever met ... I also loved her. that. she kept the laundry very clean... all the time I watched her cleaning... she really is amazing
Things to do in Carmichael, California
Directions
Ancil Hoffman Golf Course
Ancil Hoffman Park
Arcade Creek Nature Area
California State Railroad Museum
Cardinal Oaks Park
Carmichael Park
Carmichael Park Off Leash Dog Park
Carmichael Recreation & Park
Carmichael Recreation and Park District
Chautauqua Playhouse
Earl J. Koobs Nature Area
Effie Yeaw Nature Center
Fair Oaks Park
Fairytale Town
Folsom City Zoo Sanctuary